Leekid - « H2O » - Bruits de Fond 12 (2008)
Joker, Iso Brown et maintenant Leekid. La filière Alsace-Lorraine, toujours elle. Et, à nouveau, un activiste « historique ». La scène strasbourgeoise en l'occurrence, puisque c'est là que Leekid officie. Pilier de l'association Absurde – organisatrice du fameux festival Pixels - et créateur des Nomads Sessions sur feu Radio404, et désormais des Sunday Morning sur Radio Capsule, Leekid n'est pas la moitié d'un passionné. Les oreilles grandes ouvertes, les platines toujours en rotation, l'inspiration aux bouts des doigts. Le genre de garçon avec lequel on est obligé de s'entendre. Et qu'on a surtout envie d'écouter !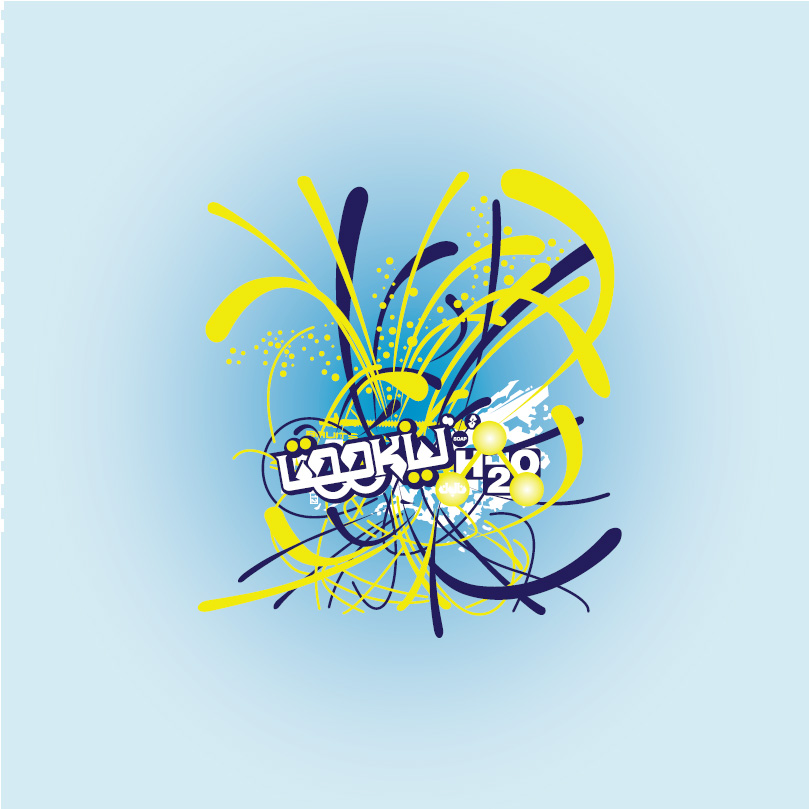 Pour Bruits de Fond, Leekid nous plonge dans « H2O », véritable bain à remous comme il les affectionne. Du bouillon IDM au tourbillon breakcore en passant au travers d'un sacré déluge de caisses claires, pour se terminer sous une belle pluie étoilée, sa sélection se fait éclectique et généreuse. Sa technique est, elle, sobre et efficace, au service de tracks à l'identité forte. Son sens du mélange sonore, enfin, en surprendra plus d'un. Voilà donc « H2O ». Bien mieux qu'un mix de plus. Régalez-vous !
Tracklisting :
Dj Spooky That Subliminal Kid - Dance Of The Morlocks (ASP2009)
Mindtrive - untitled (BOWA02)
Stretch Daddy - No Holds Barred (RRNB 001)
Echorausch - Battle Not Yet (VT0004)
Amit - Immortal (SuicideLP005)
Amit - Suicide Bomber (Suicide035)
Adjust - Nerv (LOW014)
Kovert - untitled (S.B. 06)
Eight Frozen Modules - Ode To The General (MSADV0.04)
Isobrown - Grab A Bi Bong (BdF 10)
Filaria - June200 (BK004)
Ceephax - The Gold Zone (BK003)
The Flashbulb - Binedump_Acidwolf remix (BOWA15)
Wisp - Esquire! (TD004)
The Flashbulb - Binedump (BOWA1)
Epsilon - No Try (FIST35)
Nurgle 2 Trolls - Part 3 (Homicide2003)
Bong-Ra - Giddeon War (Hydrophonic06)
Electromeca - Riddim (CasseTête02)
Photic Driver - Golden Shower (Amputate02)
Low Entropy - Anarchize (Widerstand 13)
Doormouse - untitled (Addict 003)
Brodie Guy - Get With This (Crakkdown) (ZOD 06)
GVK - Silverwind 2 (Deadlock 001)
I:Gor - Death's Sadistic Design (LOW015)
FKY - untitled (TNLXP01)
5xpi : Gregorian Lesson Volume 1 (RESTROOM1200E)
Enduser - End of the beginning (Mirex_C10)
Jonny L - Movin' thru air (XLBS120)
LFO Demon aka Mental Hell - Im Käfig (Sprengstoff#8)
Dj Spooky That Subliminal Kid - Phase Interlude (ASP2009)
Caro Snatch - Say Cheese (La Mue 01)
Mastering : HomaS
Artwork : X-Gamer / Toxic inc.
Liens :
http://www.mspace.com/toxicinc
Chroniques / Reviews :
This is one of the more recent mixes on the Bruits de Fond label and also one of my recent favorites. Leekid creates the perfect balance of IDM flavor, funk and noise, all flawlessly mixed. I had not heard of him before this, but further investigation revealed that this mix is just the tip of the iceberg. His site (linked below) has a ton of mixes by him in every style you can imagine. This guy has a versatility and impeccable taste in music that you really don't find often.